Web Development Lancashire – The Brick Technology Team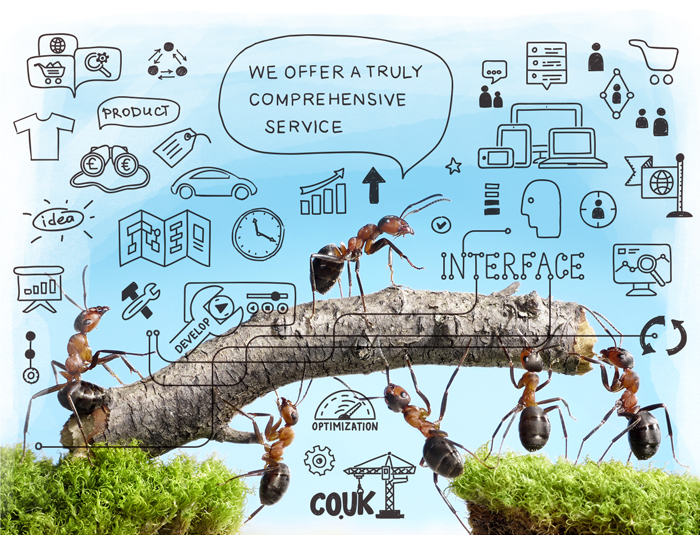 Flawless web design is of course essential in order to run a successful ecommerce business but this is just the tip of the iceberg. Technology and user needs/wants both change and evolve constantly and so web development, which involves many processes working seamlessly together to advance the website and the business it represents, must be handled by a talented, creative and dedicated team.
Brick technology Web Development Lancashire employ a cherry-picked staff chosen for their proven abilities, with particular focus on their ability to adapt to and learn to expertly use new and changing technology. We keep a finger firmly on the thriving pulse of the ever-changing online marketplace, identifying new trends and technologies quickly and implementing them immediately. An example of this would be our professional use of HTML5 which, though only recently finally recommended by W3C, has been enjoyed by our clients for three years already.
The fast pace of the online world has inevitably led to the creation of many websites that are poor in terms of both design and commercial performance in order to get the site up and running quickly, without much thought given to web development. Brick technology Web Development Lancashire offer a truly comprehensive service, which includes graphic design, expert coding, market assessment, branding, server management and our popular mobile apps.
The problem with many web development companies is that they are only skilled in a small number of these and the other many fields associated with successful ecommerce websites. From professional internet marketing services and complete accessibility solutions to mobile application programming and the crucial web standards, Brick Web Development Lancashire team can bring your website and business the visibility, usability and ultimate success it is capable of.
Ready to take the first step in your journey to owning a busy, modern and profitable ecommerce or mcommerce website? Call Brick technology today on 01254 277190 or email info@brickweb.co.uk.